Rancho Cordova's Leading Pest Control Company – Earth Guard Pest Control Services
The Earth Guard pest control company is proud to serve it's Rancho Cordova neighbors. As a locally owned, family operated business, we treat our Rancho Cordova customers how we like to be treated – like family. When you call us for pest control services anywhere in Rancho Cordova, we pride ourselves on answering your call personally and always returning messages promptly because we know pest control problems don't wait!
Customer Satisfaction for our Rancho Cordova Customers is Our Most Important Goal!
When we show up for a pest control appointment in Rancho Cordova, it's important for all of our customers to know that offer free pest control estimates and a full guarantee for all our pest control services. we want to solve your pest control problems as quickly and permanently as possible so our work is complete only when you are satisfied, so we work hard to keep you happy and to answer all your questions.We understand professional pest control services is not just about bug spray, it's about relationships in our Rancho Cordova community.
So, whether you live in Rancho Cordova, own a business in Rancho Cordova or are in the real estate industry in Rancho Cordova, you can rest easy knowing our professional pest control technicians will be there to resolve all your pest control needs–quickly, reliably, effectively.
We understand that every community around Rancho Cordova has a slightly different eco-system, that's why we educate our pest control technicians on the lifecycles and breeding patterns of household pests and on the latest integrated pest control techniques. We are also proud members of Pest Control Operators of California , and as an EcoWise©-certified pest control company, we work to stay abreast of the latest innovations in the field of pest control services that can benefit our Rancho Cordova customers.
Even in Rancho Cordova, our pest control team sees just about everything. From Ants, Spiders, Rats, Mice, Rodents, and Cockroaches, to Silverfish, Bedbugs, Wasps & Yellow Jackets, Pigeons, Termites, Fleas, and Ticks – our pest control experts are trained to identify and utilize the most effective pest control methods to eliminate your pest control problems and prevent them from coming back.
You may have noticed our fleet of pest control trucks driving around Rancho Cordova. They are fully equipped with the latest pest control equipment that enables our pest control team to provide a complete set of pest management and pest control solutions to homes and offices in Rancho Cordova.
We care about our Rancho Cordova customers and our employees. We want you to feel confident in our professional pest control services and comfortable having us implement effective pest control management for your Rancho Cordova home or business.
Call Us to Schedule Your Free Pest Control Estimate In Rancho Cordova!
We are committed to providing the absolute best pest control service each and every time we visit your Rancho Cordova home or business. Our goal is simple: to restore or maintain your Rancho Cordova home to a clean, pest-free environment. We want you to sleep well at night, knowing you, your home, and your family are safe from unwanted pests.
Call Earth Guard Pest Control today and let our experienced Rancho Cordova pest control experts solve your household pest problems.
916-457-7605
We are your Rancho Cordova Pest Control Experts
As a Rancho Cordova homeowner, you enjoy the comfort of knowing that you're protected inside your house. Unfortunately, a pest infestation can take away your peace of mind and sense of security. Whether it be roaches, ants, silverfish, wasps, yellow jackets, pigeons, rats or mice, getting rid of an infestation is your first priority. When it comes to your pest control needs, no one beats the friendly, professional team at Earth Guard Pest Control Services in Rancho Cordova. We're proud to be the #1 pest control company of choice for home and business owners throughout the greater Rancho Cordova area.
The Best in Pest Control Services for Rancho Cordova
Pest control problems are more than just an inconvenience. They can also cause health and safety concerns, especially for Rancho Cordova homeowners with kids. At the Earth Guard pest control company, we know that you don't want to let vermin, insects and rodents damage your property or undermine your peace of mind. If you believe that your Rancho Cordova home suffers from a pest infestation, it's time to call in a pest control company with services tailored to the Rancho Cordova area. As your local exterminators of choice, we'll be happy to inspect your home, diagnose your problem and design a comprehensive pest control service plan suited to your needs and budget.
Rancho Cordova's Local, Affordable Pest Control Company
Keeping their homes pest free is a top priority for most Rancho Cordova homeowners. Unfortunately, you might be putting off pest control services because you're not sure you can afford to work with a professional exterminator. Perhaps you've heard that you might have to sign a pest control service contract or pay a fee if you need to cancel an appointment. At the Earth Guard pest control company, we're a local, family owned and operated business, so we know the kinds of demands you face. We're here to provide our Rancho Cordova neighbors quality pest control services without making them sign a long term contract. In order to help you save money on pest control, we offer:
Free estimates for pest control services.
Monthly pest control service specials.
A customer referral program for new Rancho Cordova pest control customers.
A senior citizen pest control service discount for clients over 65.
Pest Control Service Guarantee: 100 percent satisfaction guarantee – We'll re-treat your property for free if you're not satisfied with our pest control services the first time.
Full-Spectrum Pest Control Services for Rancho Cordova
Controlling a pest control problems is about a lot more than simply killing off a pest infestation today. It's also about planning to prevent future infestations. At the Earth Guard pest control company, we know that managing pest threats in and around your Ranch Cordova home is crucial to preventing infestations and ensuring your comfort. Our pest control services are tailored to our local area, so you can rest assured that we're using pest management techniques designed to provide great pest control results to Rancho Cordova homeowners.
To meet your pest control needs, we offer a full spectrum of services including:
Integrated pest control management to reduce future infestation risks in Rancho Cordova.
Rancho Cordova Home and construction inspections to identify pest threats.
Pest spraying, trapping and disposal for Rancho Cordova homes and businesses.
Termite inspections and preparation of wood destroying organisms (WDOs) reports for Rancho Cordova home purchases
Green and Earth-Friendly Pest Control Options in Rancho Cordova
At the Earth Guard pest control company, we're more than just your local pest control professionals. We're trained, thoughtful exterminators who are proud to offer the best in earth-friendly and green pest control solutions to home and business owners throughout the greater Rancho Cordova area. We offer green and organic pest control services to eliminate and manage pests without causing you unnecessary worry. When you choose our green pest control solutions, you can rest assured that we're using the latest in pest control technology to protect the integrity and safety of your space.
We are proud to be an EcoWise certified pest control company in Rancho Cordova, which means that we use the latest pest control management techniques and technologies to tackle infestations at your home without using harsh, traditional chemicals. We believe in taking a holistic approach to pest control and strive to understand pest habits and lifecycles in the Rancho Cordova area. At the Earth Guard pest control company, we work to understand the pests that attack your home so that we can best serve you.
More About Rancho Cordova
Rancho Cordova is a city in Sacramento County, California, USA, that incorporated in 2003. It is part of the Sacramento Metropolitan Area.  Rancho Cordova is the Sacramento area's largest employment sub-center attracting over 50,000 commuters. Located in the eastern part of Sacramento County, Rancho Cordova is a community with a rich history including the first 12 miles of railroad in California, a thriving military base in its time, and the home of a successful aerospace company.
The community chose to incorporate in order to retain and improve its identity and quality of life, to increase representation and accessibility of local government, to provide greater control over local land use, planning, and regulatory matters, and to provide an increased level of service to Rancho Cordova residents.
In 2010, the City accomplished another milestone with the annexation of a 1.2 square mile sliver of land south of US 50, between Sunrise and Hazel avenues. This brings into the City limits a stretch of viable businesses originally intended to be part of the City. Now these businesses will also have better representation and improved services.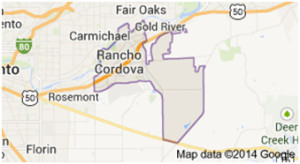 Rancho Cordova's #1 Pest Control Company
Free Estimates
Pest Control Estimate
No Cancellation Fees
Affordable Payment Plans
Contact us today for a FREE Pest Control Estimate in Rancho Cordova