Reliable, Local Pest Control Services for Elk Grove
Pest control problems can pose a big inconvenience for Elk Grove homeowners. At the Earth Guard pest control company, we know that infestations can also cause major health and safety concerns. You don't want to let insects, rodents and vermin destroy your Elk Grove property or ruin your piece of mind. If you suspect that your home suffers from an infestation, it's time to call in a pest control company that is prepared to meet your needs. As your local Elk Grove exterminators, we're proud to diagnose your infestation problems and put together a pest control service plan suited to your needs.
A Truly Affordable Pest Control Company for Elk Grove Homeowners & Businesses
Keeping pests out of your Elk Grove home or business might be a top priority, but you may also be worried that you simply can't afford pest control services. Maybe you don't want to sign a lengthy pest control contract or pay cancellation fees if you have to reschedule an appointment at the last minute. At the Earth Guard pest control company, we're a local, family owned and operated business proudly serving our Elk Grove neighbors. We believe in providing you with the pest control services that you need to feel comfortable and safe without making you sign a contract. Because we care about helping you save money, we are happy to offer:
Free, written estimates for pest control services.
Monthly and seasonal pest control service specials.
A unique referral program for new pest control customers.
A pest control service discount for clients over the age of 65.
Our Pest Control Service Guarantee:  100 percent satisfaction guarantee with the promise that we'll re-treat your property for free if you're not satisfied with our pest control services the first time.
 Comprehensive Pest Control Services for Elk Grove
When hiring a local pest control professional in Elk Grove, you want to work with someone who can not only help you eliminate an infestation today, but can also help you mitigate future pest control problems. At the Earth Guard pest control company, we understand that managing pest populations in Elk Grove is key to preventing infestations and keeping you comfortable. We've tailored all of our pest control services for our local area to ensure that we're addressing the pest control problems with which Elk Grove homes and business owners are most concerned.
In order to meet your needs, we offer a great selection of pest control services including:
Integrated pest control management to prevent infestations in Elk Grove
Elk Grove home inspections to identify potential pest threats and current infestations.
Pest trapping and pest control spraying for Elk Grove homes and businesses.
Pest removal and disposal for Elk Grove residents.
Construction and building inspections for the greater Elk Grove area.
Earth-Friendly, Green Pest Control Solutions for Elk Grove
At the Earth Guard pest control company, we're proud to be more than just your local pest control company of choice. We're also proud to be your thoughtful exterminators and are happy to offer green, earth-friendly pest control solutions to homeowners throughout the Elk Grove area. Our green and organic pest control services help to prevent and mitigate infestations while allowing you peace of mind. Many Elk Grove homeowners have been reluctant to call in exterminators because they're worried about the chemicals that will be used to control pests. When you choose Earth Guard's green pest control solutions, you simply don't have to worry.
As an EcoWise certified pest control company for Elk Grove, we use the latest in green pest control technologies and management techniques to take care of infestations without harsh, scary chemicals. Instead of treating extermination as a one-time process, we look holistically at pests, their habits and their lifecycles in the Elk Grove area. By better understanding the pests that attack your home, we can provide you with truly reliable pest control services.
Elk Grove
Home to an entrepreneurial spirit and superior quality of life, Elk Grove is a family-oriented community where opportunity is around every corner.  The city offers everything from starter homes to ranch estates, and provides a safe, youthful environment where families put down roots.  Its population of more than 150,000 residents is diverse in ethnicity, age and income levels. There are approximately 40,000 households in Elk Grove with a median income of more than $82,000.
Elk Grove's location provides easy access to two major freeways, the Sacramento International Airport, rail lines and two ports.  The City of Elk Grove is known for an award winning school district, a variety of outstanding restaurants, an historical district, first-rate parks, and much more.  Elk Grove has a prosperous business community that boasts a diversity of shops, services and promising careers.
Named the first city to incorporate in California during the 21st century, the city has brought forth a new local government with newfound independence. Since the City incorporated in July 2000, Elk Grove has blossomed with new businesses, residents, employment opportunities and amenities such as a new locally-controlled police department, animal care service unit and a first-rate public transportation system.
Elk Grove is a city with small town roots and big dreams with a community that just gets better with age.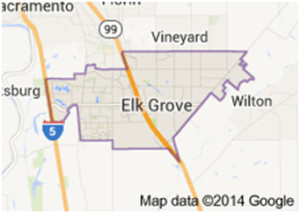 Schedule Your Free Pest Control Estimate In Elk Grove!
We are committed to providing the absolute best pest control service each and every time we visit your Elk Grove home or business. Our goal is simple: to restore or maintain your Elk Grove home to a clean, pest-free environment. We want you to sleep well at night, knowing you, your home, and your family are safe from unwanted pests.
Call Earth Guard Pest Control today and let our experienced Elk Grove pest control experts solve your household pest problems.
916-457-7605
Free Estimates
Pest Control Estimate
No Cancellation Fees
Affordable Payment Plans
Contact us today for a FREE Pest Control Estimate.